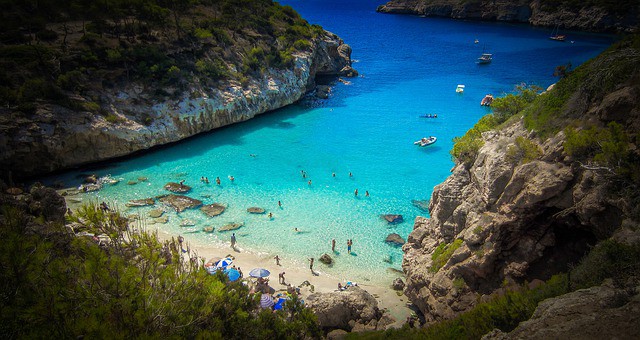 We stayed at the Protur Safari Park in a lovely quiet resort called Sa Coma on the East Coast of Majorca. The transfer was approximately 1 hour. The hotel is 4 star and is an excellent choice for families with children up to the age of 12.
There are numerous pools to choose from including three baby pools. Sun beds are plentiful. The food was lovely and the desserts were to die for (no good for the waistline!) They have 4 themed restaurants which included an Argentinian, Italian, Indian and Texmex. You do have to get up really early to queue for those restaurants but it is worth it as the Indian Restaurant we ate at was beautiful. The Texmex through the day was a BBQ and you could eat there without a reservation. Here you could get chicken kebabs, burgers, hotdogs etc… All fresh. Afternoon tea was also served here and you could go help yourself all day long. Yummy!!!
There is so much to do at the hotel. We visited the farm where you could pet the goats, donkeys etc. They have a small water park called La Reserva that you could pay a small fee for and you still got all your food free if you were staying AI. There are two parks, driving range and mini golf. Really the list is endless!!
The Protur is a short walk to the beach (about 7 minutes) which is beautiful. The sand being white and the water turquoise. We spent half a day there with kids so they could build sand castles.
The resort its self is pretty small with a few bars and restaurants – just what we wanted!
All in all a great family holiday with lots to do!